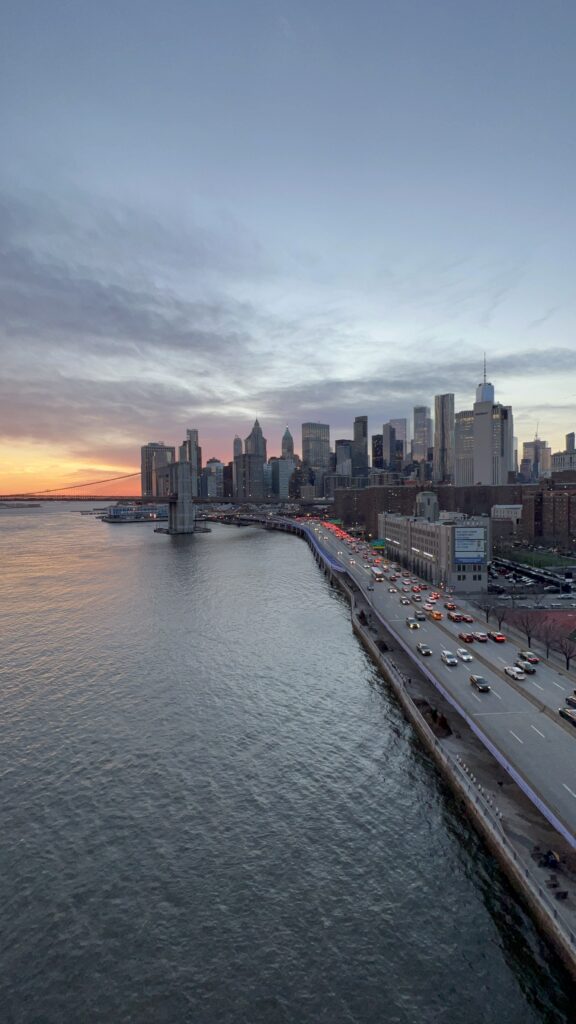 "We didn't eat any good food."–a painful and liberating statement that I will always remember. This was the famous words of my Aunt when I took her on a food tour that did not involve any rice. When a Filipino says, "Rice is life." It really is! Needless to say, that I got caught up in the excitement of what I wanted my Aunt to experience that I did not make an effort to understand her motivation for taking the trip with me. I learned to be a better travel companion because of her.
Two years out since the height of the pandemic, it was my Mom's first flight and she said, "I miss traveling", as she got out of the airport, which may be the best reaction I could hope for given the current times. She came to New York City mainly for relaxation rather than exploration, so from the airport we went straight home, shared a meal, and had beautiful conversations with the family. An article by The New Yorker, Time With Family, comically illustrates how the idea of "spending time" can literally mean, just being in close proximity. So to avoid any more parody, giving Mom a feel-good family experience was only the beginning of her awesome New York City tour.
Comfort varies from person to person. And to my Mom, this means not being hurried, having regular sitting periods, short walks of less than 15 minutes, access to restrooms, and a regulated temperature. To get all the boxes checked, I planned a simple two-day City excursion with a rest day in between.
Day 1: The Trio (Chinatown, The Oculus, and The Vessel)
Start with making sure that you have comfortable shoes and socks since a 15 to 30-minute walk is expected. Pace yourself according to your tolerance and go to areas with plenty of restaurants or benches. In Chinatown, the number of choices can be overwhelming that you would want to prepare a list, rather than deciding on the spot.
The Oculus has a huge indoor and outdoor space and in it is my favorite, Gansevoort Liberty Market.
The Vessel, on the other hand, is in Hudson Yards where you can visit Little Spain, The Edge, and do some shopping.
Anecdotally, I don't know of any city that's better than New York when it comes to providing its residents and visitors proper accessibility mechanisms in its public transportation system. Whether you are a parent with two kids and a stroller or in need of mobility assistance, the City provides. Before your trip, make sure to check out the MTA website for more information.
Day 2: A Local Experience
Mom was a New York resident for a day. We went grocery shopping, explored the neighborhood, and of course, enjoyed a home-cooked meal, a mom and pop bagel, and an authentic New York style thin crust pizza. What more can you ask!
Day 3: More than Liberty
I honestly did not think that we could do more trips than the Statue of Liberty in one day. Having a full day's rest the day prior may have helped my Mom's tolerance. This was the most walking she's done in all her years in the U.S. and she was happy with that.
Consequently, it became clear that Mom has her Sister to thank for.
Happy New York City-ing!